ORA+CLE

Part of The Cantos series of performances, ORA+CLE is a divination tool created to be performed, and designed with the needs of (professional) relationships in mind.
How to purify and make the designer/client union more perfect is rich with opportunity. Cultivating the intimacy necessary for a rewarding rapport is often avoided under the guise of being 'professional.' This fiction results in distrust, disinterest, dissatisfaction. On both sides. My stance is more emotional investment, not less, is the only way to conduct business. ORA+CLE is a tool to harness a paradigm shift.
Drawn from my client relationships and dynamics, ORA+CLE falls within the larger category of oracle decks, but distinguishes itself via immediacy of message, materiality, and how it leverages critical thinking.
The Cantos is a reckoning of past work, behaviors and clients; a critique of the professional graphic design practice; a decades-long performance piece.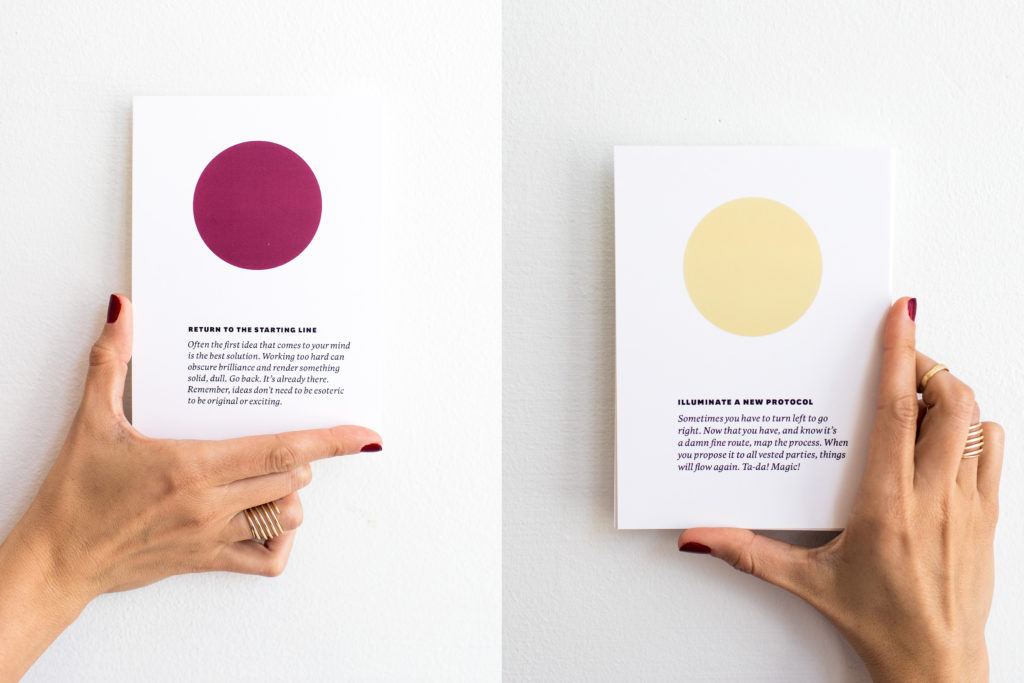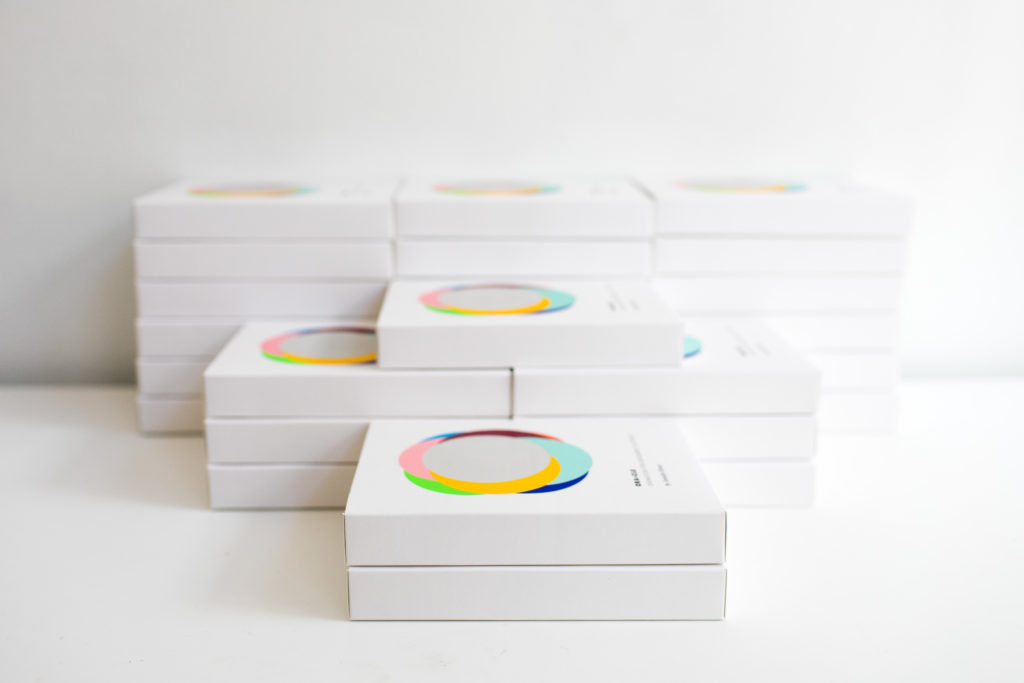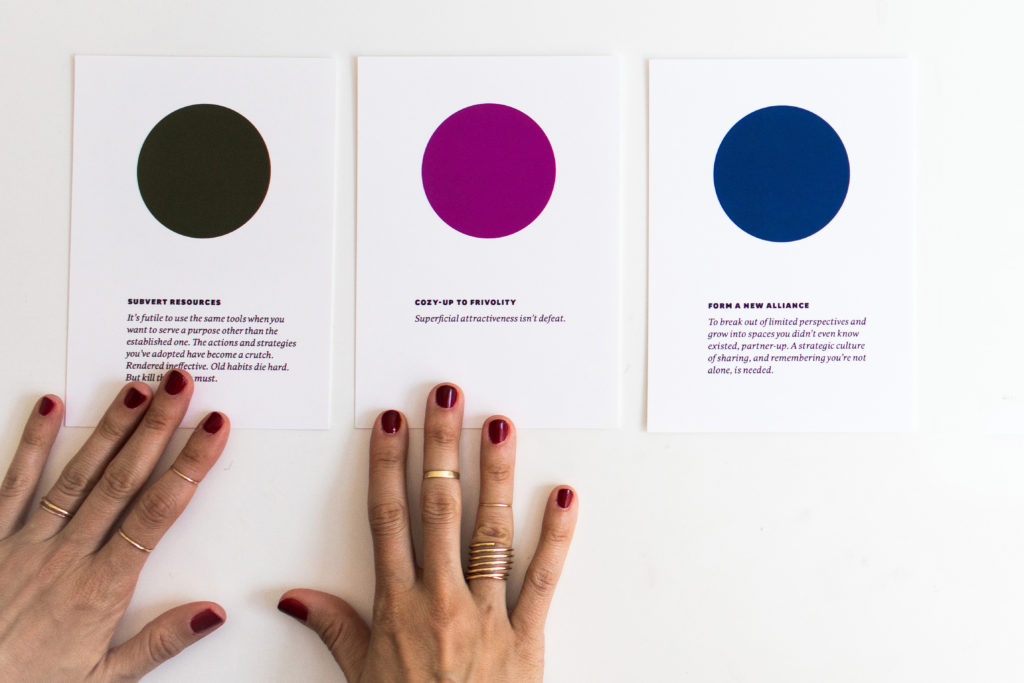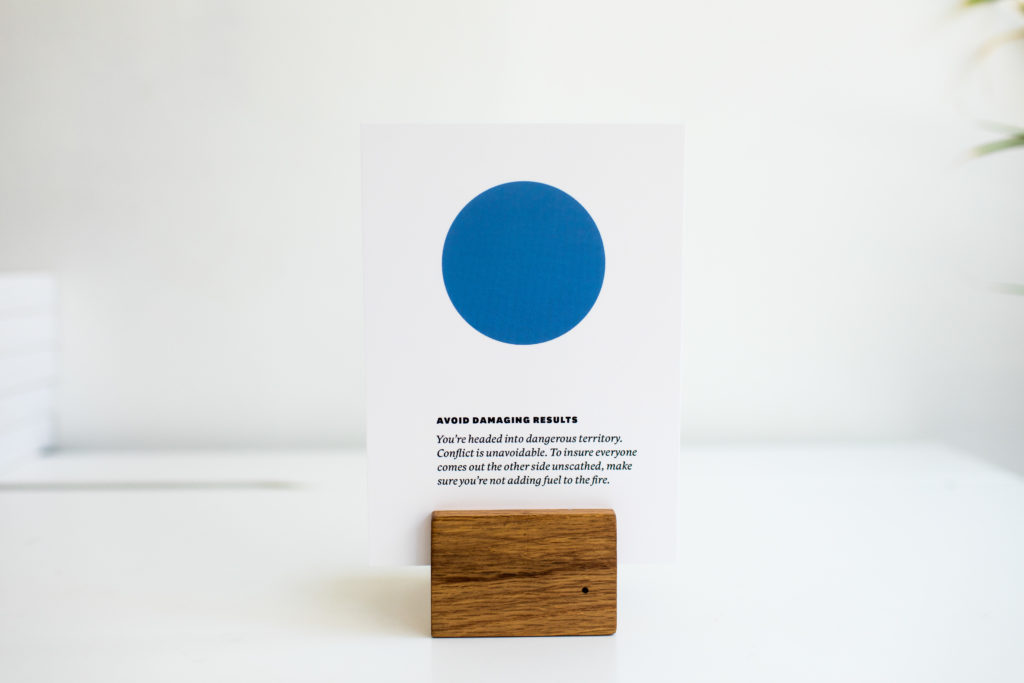 Originally, an Artist's Edition of 50, the deck was slightly modified for the needs of a retail customer, and is found at select shops, nationwide, including The Whitney Museum Shop in New York; The End in Yucca Valley; and Do Your Thing in Marfa.